From AlertsUSA
WEEKLY THREAT AND ALERT ROUNDUP
Coronavirus Spreads Across the U.S. and Europe
March 7, 2020
Between Feb 29 – March 6, the following related Flash SMS
messages were sent to AlertsUSA subscriber mobile devices:
2/29 – President Trump to address the nation at 1:30 PM EASTERN on developments concerning the COVID-19 coronavirus. Check national media.
2/29 – Level 4 Travel Advisory (Do Not Travel) forthcoming for areas of Italy and S. Korea with coronavirus activity. Bulletins will be sent by email when published.
3/2 – San Antonio Mayor bans 120+ current and former COVID-19 evacuees quarantined at Joint Base San Antonio from travel into or through the city.
3/3 – CDC: "What is happening now in the US may be the beginning of what's happening abroad." More COVID-19 cases expected from travel, contact & community spread.
3/4 – Government of Italy orders closure of all schools and universities across the country from tomorrow until mid-March due to COVID-19 coronavirus.
3/4 – Los Angeles County Public Health declares state of emergency due to COVID-19 outbreak. 6 new cases confirmed. AlertsUSA monitoring.
3/4 – California Gov. Newsom declares state of emergency due to growing number of COVID-19 cases as well as first related death. More via email.
3/5 – CA Gov bars Grand Princess cruise ship from docking. Ship ordered to remain offshore until all passengers and crew can be tested for COVID-19. Monitoring.
3/5 – CDC Director: State of WA "is the tip of the spear" for coronavirus in the US. "You're now at the stage where we are beginning to see community transmission."
3/6 – DoD deploys Crisis Response Force of ~160 soldiers to San Ysidro, CA and El Paso, TX to erect temp barriers at ports of entry + force protection for CBP.
3/6 – VPOTUS: 21 individuals (19 crew, 2 passengers) on Grand Princess cruise ship near San Francisco test positive for COVID-19. More via email.
What You Need To Know
On 11 occasions this week AlertsUSA subscribers were notified via SMS messages to their mobile devices regarding safety and security matters. All of these alerts dealt with the increasingly dangerous situation with the COVID-19 coronavirus.
Starting last Saturday (shortly after our last weekly update was issued), the U.S. State Department announced Level 4 Do Not Travel advisories for areas of Italy and S. Korea with coronavirus activity. With respect to Italy, the advisory urges avoiding all travel to the Lombardy region (Milan), as well as the Veneto region (Venice), due to the level of community transmission of the virus and imposition of local quarantine procedures.
With respect to South Korea, the advisory urges avoiding the city of Daegu, again, due to the level of community transmission of the virus and imposition of local quarantine procedures.
The remainder of Italy and S. Korea are under Level 3 advisories, which urges American citizens to reconsider travel to the countries entirely.
Additionally, new boarding restrictions are in place for airline passengers in Italy and S. Korea headed to the U.S.:
As of 12:00 AM March 3, all passengers on U.S.-bound flights from Italy and S. Korea whose temperature is higher than 99.5 degrees Fahrenheit are not being permitted to board. Travelers should be prepared for additional travel restrictions to be put into effect with little or no advance notice.
SAN ANTONIO MAYOR BANS QUARANTINED EVACUEES FROM CITY
On Monday, the Mayor of San Antonio, Texas declared a public health emergency and banned current and former coronavirus evacuees quarantined at Joint Base San Antonio-Lackland after an individual, who twice tested negative for the virus, was released into the city and was later found to have a positive test result. This individual, a woman, spent more than 12 hours in public where she checked into a hotel before visiting North Star Mall where she sat for a meal in the food court. The mall was subsequently closed for 24 hours while it was cleaned and disinfected.
Under Texas state law, the mayor of a municipality may control who comes in or out of a disaster area.
CA GOVERNOR BARS CRUISE SHIP FROM DOCKING
On Thursday, California Governor Gavin Newsom barred the Grand Princess cruise ship from docking in San Francisco until passengers and crew could be tested for the coronavirus. The move came after a 71-YO man who had been on the ship's previous cruise died of the coronavirus. Health authorities later disclosed that at least nine other people who were on the same excursion were also found to be infected. And some passengers from that trip stayed aboard for the current voyage.
Friday evening, AlertsUSA subscribers were informed of an announcement by Vice President Mike Pence that a portion of the 3500 passengers aboard the cruise ship were tested and 21, including 19 crew members and 2 passengers, were also found to be infected. Vice President Pence further indicated that the cruise ship would proceed to an unspecified non-commercial dock where the passengers would disembark and at least a portion transferred top quarantine facilities.
DOD DEPLYS SOLDIERS TO US/MX PORTS OF ENTRY
Also on Friday, AlertsUSA subscribers were informed that the Dept. of Defense was deploying a 160-soldier Crisis Response Force to San Ysidro, CA and El Paso, TX to erect temporary barriers at ports of entry as well as to provide force protection to Customs and Border protection agents. According to CBP, the deployment is necessary in case a federal appeals court nixes a Trump Administration policy known as "Remain in Mexico," which could result in large groups attempting to forcibly enter the United States, as well as due to coronavirus containment concerns.
NOW IS THE TIME TO PREPARE
Once again, AlertsUSA strongly encourages reader to use the totality of U.S. and foreign government actions in response to this global public health crisis as your cue prepare yourself, your family, and any business interests, for the possibility that the virus has a greater impact here in North America. The Department of Health and Human Services, the Centers for Disease Control and the National Institutes of Health all warn that we are only witnessing the tip of the iceberg and that more cases of the coronavirus will be appearing across the United States, especially now that we have accurate testing capabilities being deployed to state and local labs nationwide.
To further drive home the seriousness of the need to prepare, consider the following quote made Friday by Dr Richard Hatchett, CEO of the Coalition for Epidemic Preparedness Innovations, during an interview with Britain's Channel 4 News:
"I've been working on epidemic preparedness for about 20 years, and completely dispassionately, without elevating the temperature or speaking hyperbolically, this is the most frightening disease I've ever encountered in my career, and that includes ebola, it includes MERS, it includes SARS. And it is frightening because of the combination of infectiousness and a lethality that appears to be many-fold higher than flu"
OFFICIAL CASE NUMBERS
World Health Organization
Centers for Disease Control (U.S.)
Johns Hopkins CSSE (Interactive map updated multiple times daily)
WHO RISK OF SPREAD & IMPACT ASSESSMENT
China Very High
Regional Level Very High
Global Level Very High
PANDEMIC PREPAREDNESS RESOURCES
Official Coronavirus Information Pages:
Centers for Disease Control and Prevention
Food and Drug Administration
Public Health Agency of Canada
Infection Prevention and Control Canada
World Health Organization
Official Pandemic Preparedness Guidance:
Centers for Disease Control and Prevention
Department of Homeland Security / Ready.Gov
World Health Organization
Assorted Resources
(While some of the resources below were prepared for pandemic influenza, the broader guidance contain therein is directly applicable to the current coronavirus crisis).
Home Care for Patients w/ Suspected Coronavirus Infection
Community Mitigation Guidelines to Prevent Pandemic Influenza
Fundamentals of Emergency Planning for Schools
Healthcare Systems Preparedness for COVID-19
Pub Health Guidance for Community-Level Preparedness & Response (SARS)
Business Pandemic Influenza Planning Checklist
Faith-based & Community Org. Pandemic Influenza Preparedness Checklist
WHO Checklist for Influenza Pandemic Preparedness Planning
Get Your Workplace Ready for Pandemic Flu
Dept of Defense Coronavirus Response Page
DHS Supplemental Instructions For Inbound Flights
---
---
Additional Coronavirus News Items
Why do so many epidemics originate in Africa and Asia?
A second LAX screener tests positive for the coronavirus
Pentagon is 'fully confident' military can withstand threat of coronavirus
Officials Prep to Keep Pentagon Running in Event of Major Outbreak
British army on standby over coronavirus spread
Greece shuts schools as WHO warns about local transmission
Chaos at hospitals due to shortage of coronavirus tests
Satellite images reveal the effects the coronavirus has had
Italy calls in retired doctors to help fight coronavirus
15-minute virus test used in China, Italy and Japan – but NOT in the UK or US
Coronavirus: UN asks 9 countries to delay peacekeeper rotations
UK officials are secretly arranging for 200 mobile morgues
Coronavirus cases pass 100K globally as Iran threatens force to restrict travel
Another senior Iranian official dies from coronavirus
Report: US Congressional Staffer Tests Positive for Coronavirus
IRGC claims coronavirus outbreak 'may be an American biological invasion
KSA: Extraordinary measures to protect Mecca and Medina from COVID-19
Virus ripples through travel, energy, financial markets
Bodies 'pile up' in morgue as Iran feels strain of coronavirus
Virus fears grip markets again; stocks and bond yields slide
Wall Street drops over 3% on virus fears, travel shares slammed
IMF provides $50bn to fight coronavirus outbreak
Virus ripples through travel, energy, financial markets
Trade group: Airline industry will lose at least $63B due to COVID-19
AlertsUSA continues to monitor the domestic and international threat environment around the clock and will immediately notify service subscribers, via SMS messages to their mobile devices, of new alerts, warnings and advisories or any developments which signal a change the overall threat picture for American citizens as events warrant.
---
* Threat Info Direct to Your Mobile Device
* Get Away Early, Give Your Family Extra Safety.
* In Wide Use By Gov, 1st Responders, Travelers.
* 24/7/365 Monitoring. No Hype. Just the Bad Stuff.
* Issued Hours and Days before the MSM.
* On your Cell Phone, Tablet or Email.
* We Give The Clear Truth, Unlike the MSM.
* 18 Years in Operation!
We are NOT part of the government.
In fact, they are our customers!
---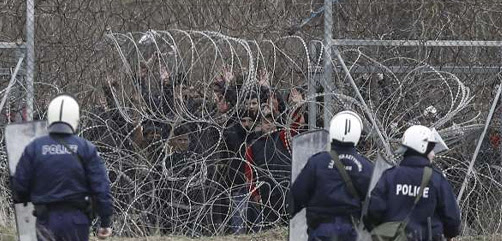 Commentary / Analysis / Research
March 7, 2020
Asylum-Seekers, Coronavirus Collide with Complicated Results
This week, thousands of asylum-seekers sit at the intersection of a pair of fast-moving news stories — a spike in migration in Europe and uncertainty about the global spread of the new and sometimes deadly virus. They have found themselves trapped between two worlds, at the mercy of political machinations and governments that are telling them in no uncertain terms: We don't want you here.
Europe Must Not Fall Victim to Erdogan's Blackmail
Turkey would apparently like to see more progress in the talks to grant it admission as a full member of the European Union…. Erdogan would most certainly like the West overlook his massive democratic deficit, and to help Turkey secure even more dominance over the Greek islands off its coast, as well as its claims on the gas fields beneath the eastern Mediterranean.
Far-Right Terrorism: Analyzing Roots and Motivations
Online publication of pre-attack manifestos is becoming common among individuals seeking to commit violence. Each manifesto contains a variation of the author's justification for the planned attack, as well as a personal interpretation of the world's problems. As such, the report provides a qualitative analysis of theoretical motivations behind this violence.
---
USNI Fleet and Marine Tracker
These are the approximate positions of the U.S. Navy's deployed carrier strike groups and amphibious ready groups throughout the world as of March 2, 2020 based on Navy and public data provided by the U.S. Naval Institute. In cases where a CSG or ARG is conducting disaggregated operations, the chart reflects the location of the capital ship.
---
World News Roundup
Other Developments We Are Following
AMERICAS
Pentagon Failed to Vet Saudi Military Recruit Who Killed 3 Americans
Pentagon to Spend Billions Mass-Producing Hypersonic Weapons
Brazil and United States Sign Unprecedented Military Agreement
Nazi name lists in Argentina may reveal loot in Swiss bank
SecDef: Soleimani's killing dealt big setback to Iranian terrorism
Former soldier sentenced for attempting to provide support to ISIS
U.S. prosecutors accuse Honduran president of taking drug bribes
Canada urges Iran to give access to downed airliner's black boxes
EUROPE
Met officer suspected of belonging to group linked to terrorism
Clashes between Greek police, migrants reported on Turkish border
Five years on, ill-prepared EU sees migrants on its borders
Refugees told 'Europe is closed' as tensions rise on border
'Open the gates,' migrants chant at Turkey-Greece border
EU 'won't be pressured' over Greece-Turkey border crisis
Ukraine president: Putin has one year to strike deal to end war
Germany: Alleged Isalamic State terrorist goes on trial
Germany: Thousands of protesters demand EU open borders
Turkey deploys 1,000 police at Greek border as tensions rise
Greece places Aegean on alert as concerns mount of Turkish provocations
MIDDLE EAST / AFRICA
US blocks UN statement backing Syria ceasefire: diplomats
Syria war: Idlib ceasefire between Russia and Turkey begins
Trump extends sanctions against Zimbabwe
Turkey's Operation "Spring Shield" delivers blow to Hezbollah
Tense calm, sporadic clashes in Idlib as Russia-Turkey ceasefire broadly holds
Turkey kills 21 Syrian troops as cease-fire with Russia signed
Iraq forces continue fight against ISIL without US air support
Six killed in attack on Nigeria military base
Zambia's leader blames church officials for mob violence
Sudan's June crackdown may have killed 241 people: Rights group
Guinea protests: One dead in anti-government demonstration
Congo protests against unpaid pensions as gov't debt balloons
Farmers fear impact of Nile River dam
Iran says IAEA case for inspecting sites based on fake Israeli intel
ASIA
USGOV has intel that the Taliban do not intend to honor the peace deal
Trump: Taliban could 'possibly' seize power after US troops leave
At least 27 people are killed in attack on political rally in Afghanistan
North Korea's Ballistic Bluster May Mask Major Epidemic
North Korea stays quiet on Kim Jong Un letter
India protest violence leaves thousands displaced
Myanmar violence: Thousands displaced by fresh fighting
Uzbek jihadist group congratulates Taliban for 'victory' in Afghanistan
Japan postpones highly anticipated Xi, Abe summit
India restores internet in Kashmir after 7 months of blackout
---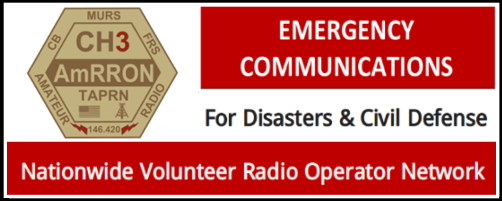 Travel Security

The U.S. Dept. of State Travel Website is the authoritative federal source for information on the security situation at travel destinations worldwide. With tensions rapidly increasing in most regions, readers planning international travel, even to such common destinations as Canada, Mexico or the Caribbean Islands, are strongly encouraged to do a little research on the security situation at your destination well prior to departure.
Active USGOV Travel Notices
---
Active USGOV Travel Advisories
---
Other USGOV Travel Resources
Smart Traveler Enrollment Prog (STEP)
Travelers with Special Considerations
Faith-Based Travel Information
Information for Women Travelers
Driving and Road Safety Abroad
---
The Department of State's Overseas Security Advisory Council (OSAC) provides a variety of resources to enhance the safety and security of the U.S. private sector businesses and organizations operating abroad.
The U.S. Centers for Disease Control and Prevention website is the authoritative federal source for information on current health issues related to specific destinations worldwide. These issues may arise from disease outbreaks, special events or gatherings, natural disasters, or other conditions that may affect travelers' health.
Foreign Sources of Travel Guidance

---

Australia Dept. of Foreign Affairs
---
UK Foreign & Commonwealth Office
---
Start now to make sure you are staying prepared.
Via: threatjournal