From AlertsUSA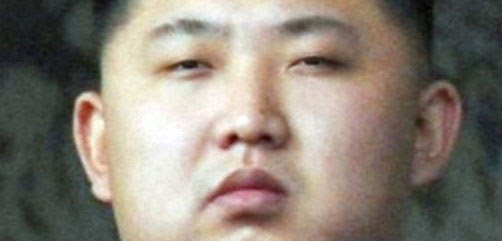 Tensions Flare on the Korean Peninsula
April 1, 2017
What You Need To Know
Defense and intelligence organizations worldwide continue to watch the Korean peninsula in anticipation of what is expected to be the reclusive nation's 6th underground nuclear test. Analysis of commercial satellite imagery of the Punggye-ri Nuclear Test Site in the northeast of the country shows that after a week of intensive work at the remote mountain location, the site now appears devoid of activity, with no vehicles, trailers or personnel readily visible. According to specialists with the U.S.-Korea Institute at Johns Hopkins University, this abrupt change in visible activity could suggest that preparations are complete and that a test could occur at any time.
There is speculation within the intelligence community that N. Korea may have attempt their nuclear test this coming week when China's President is in the U.S. for two days of meetings with President Trump.
This week North Korea threatened preemptive strikes on U.S. and South Korean troops in response to reports that U.S. and South Korean special operations forces were themselves practicing decapitation strikes as part of the already provocative Foal Eagle combined field training exercise which began March 1st. This year, approximately 3,600 U.S. service members deployed to join the 28,000 U.S. troops already based in South Korea for the annual exercise, which will run through April 30. In total, nearly 300,000 combined troops are involved in the exercise.
A big flare was sent up this week when the Pentagon announced that eight U.S. Marine F-35 fighters are now operating in South Korea as part of the Foal Eagle training exercise, and more are in Japan just a short flight away. This announcement has most certainly caught the attention of the North Koreans as the stealth features of the F-35 make it all but invisible to the entirety of their air defense system. This provides the ability to strike military and infrastructure targets anywhere in the country at will.
Earlier this month, the U.S. began deployment of the advanced THAAD missile defense system to South Korea, a move that has angered China due to the strength of the radar.
AlertsUSA continues to monitor the overall domestic and international threat environment and will immediately notify service subscribers via SMS messages of new alerts, warnings and advisories or any developments which signal a change the overall threat picture for American citizens as events warrant.
---
OTHER ALERTS FROM THIS WEEK
NOT DETAILED IN THIS NEWSLETTER ISSUE
3/29 – AlertsUSA monitoring security incident on Capital Hill. Attempted traffic stop, car bolts, shots fired, driver apprehended. Add'l alerts only if warranted.
* Homeland Security Threat Info Direct to Your
Mobile Device
* Get Away Early, Give Your Family Extra Safety.
* In Wide Use By Gov, 1st Responders, Travelers.
* 24/7/365 Monitoring. No Hype. Just the Bad Stuff.
* Issued Hours and Days before the MSM.
* On your Cell Phone, Tablet or Email.
* We Give The Clear Truth, Unlike the MSM.
* Over a Decade in Operation!
We are NOT part of the government.
In fact, they are our customers!
---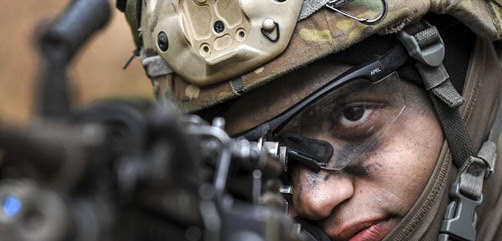 World News Roundup
April 1, 2017
Other Developments We Are Following
AMERICAS
Trump administration stops disclosing troop deployments in Iraq and Syria
White House says U.S. must accept 'political reality' in Syria.
Flynn lawyer: Client wants assurances against 'witch-hunt' prosecution
Venezuela knocks over its democracy. The region pushes back.
Trump sets himself on collision course wit h China ahead of Xi meeting
Colombia's FARC rebels give up guns in disarmament camps
Venezuela bonds crash as political standoff escalates
Americans are increasingly blocked at Canada border
Julian Assange waits for Ecuador's election to decide his future
EUROPE
Anger over Brexit will not get Ireland anywhere
Montenegro Joining NATO Is Against U.S. Interests
Poland expects to ink $7.6 billion deal for Patriot systems by end-2017
EU rules out early trade talks with UK in Brexit process
Future of Gibraltar at stake in Brexit negotiations
Scotland makes official bid for new independence vote.
Germany rejects US pressure for Nato spending rise
MIDDLE EAST
Trump seeks to 'reboot' U.S. relationship with Egypt in Monday talks
Why Syria's Kurds Are America's Key Ally
Video shows ISIS trying to bait US into killing civilians
Lebanon near 'breaking point' over Syrian refugee crisis: PM Hariri
Turkey will maintain military presence in Syria
Syria's warring sides trade insults after Geneva talks
ASIA
Pakistan Is No Friend to America
India May Be Rethinking Nuclear First Strikes
North Korea attempts to influence South's presidential elections
U.S. sanctions North Koreans it links to weapons, financial networks
China downplays tensions with U.S. as Xi prepares to meet Trump.
Pace of Chinese Military Modernization Getting Attention of DoD & Congress
---

ARM YOURSELF WITH KNOWLEDGE
USING THESE FREE REFERENCES
In order to help ground readers in the truth on Islam and enable you to crush liberal "Religion of Peace" arguments, AlertsUSA has compiled two free reports filled with passages from Islamic holy books covering some of the most controversial (and often denied) aspects of Islamic teachings, traditions and dogma. Now you can see them for yourself !
DEADLY VERSES
164 Passages about Jihad from the Koran
---
SEX, WOMEN AND ISLAM
80 Passages on Rape, Pedophilia, Misogyny, Female Inferiority,
Wife Beating and Related Doctrines from Islamic Holy Texts
---

Travel Security Update
The U.S. Dept. of State is the authoritative federal source for information on the security situation at travel destinations worldwide. With tensions rapidly increasing in most regions, readers planning on international travel, even to such common destinations as Canada, Mexico or the Caribbean Islands, are strongly encouraged to do a little research on the security situation prior to departure.
Latest USGOV Travel Alerts and Warnings
Sudan
03/30/2017
DR Congo
03/29/2017
Saudi Arabia
03/29/2017
Turkey
03/28/2017
French Guiana
03/24/2017
Peru
03/24/2017
French Guiana
03/24/2017
Mauritania
03/22/2017
Cameroon
03/22/2017
Syria
03/22/2017
Afghanistan
03/21/2017
Eritrea
02/22/2017
03/06/2017
Additional Sources of Travel Guidance
Canada Dept. of Foreign Affairs

Australia Dept. of Foreign Affairs
UK Foreign & Commonwealth Office
---
Start now to make sure you are staying prepared.
Via: threatjournal