President Declares National Emergency
Over Coronavirus
March 14, 2020
Between March 8 – March 13, the following related Flash SMS
messages were sent to AlertsUSA subscriber mobile devices:
3/8 – Dir, Nat'l Inst of Allergy and Infectious Diseases urges elderly and those w/underlying heath conditions to avoid travel and crowds due to COVID-19. See email.
3/8 – US Army halts all 8th Army soldiers and families moving to/from S. Korea, incl soldiers slated to attend prof mil education in the US, due to COVID-19 concerns.
3/8 – State Dept warns US citizens, especially those w underlying conditions, should not travel by cruise ship due to increased COVID-19 risk. More info via email.
3/9 – CDC: U.S. universities should consider postponing or canceling student int'l travel programs amid COVID-19 outbreaks in numerous countries.
3/9 – CDC: COVID-19 capable of spreading easily and sustainably from person to person. With current trajectory, many in US will be exposed this year or next.
3/9 – Florida Dept of Health advising anyone who has traveled internationally to self-isolate for 14 days following their date of return to the US. More via email.
3/9 – Italian PM Conte to sign decree mandating lockdown and movement restrictions of entire nation. All should stay at home except for emergencies or work.
3/10 – NY Gov Cuomo deploying Nat'l Guard to New Rochelle to est 1 mile containment area around COVID-19 case cluster. Schools closing. Community events canceled.
3/11 – WHO declares COVID-19 coronavirus outbreak a global pandemic based on alarming levels of spread and severity. More via email.
3/11 – WA Gov Inslee bans ALL gatherings of more than 250 ppl in Snohomish, King and Pierce Cos through March due to COVID-19. Could be expanded in time & scope as req.
3/11 – President Trump suspends all travel from Europe to the United States for 30 days due to COVID-19, effective Friday at midnight. UK excluded from this action.
3/11 – DHS statement on Presidential Proclamation To Protect the Homeland from Travel-Related Coronavirus Spread sent via email.
3/11 – DoD issues new travel restrictions for uniformed pers, civilian pers and family members traveling to, from, or thru CDC Level 3 COVID-19 locations. See email.
3/11 – CDC issues Level 3 (Avoid Nonessential Travel) Notice for 29 European nations due to widespread sustained transmission of the COVID-19 coronavirus. See email.
3/12 – State Dept. issues Global Health Advisory advising U.S. citizens to reconsider all travel abroad due to the global impact of COVID-19. More via email.
3/12 – Ohio Gov Mike DeWine announces that beginning March 16, all K-12 schools statewide, incl public, private and charter, will close until April 3 due to COVID-19.
3/12 – CA Gov orders ban on non-essential gatherings of more than 250 ppl. OH Gov bans mass gatherings of 100+ ppl. Similar actions forthcoming in multiple states.
3/13 – President Trump to hold press briefing at 3:00PM EASTERN. Multiple media outlets reporting POTUS will declare national emergency. More via email.
3/13 – National Guard activated in FL, IA, LA, NY, RI and WA to support operations in response to the spread of the COVID-19 coronavirus. More states to follow.
3/13 – POTUS declares nat'l emergency due to spread of COVID-19. States to set up emergency ops centers. All hospitals to activate emergency ops plans. Monitoring..
3/13 – DoD halts all domestic travel for mil & civilian employees & families unless perm is granted to preserve force readiness and limit spread of COVID-19 virus.
What You Need To Know
On 22 occasions this week AlertsUSA subscribers were notified via SMS messages to their mobile devices regarding safety and security matters. All of these alerts dealt with the increasingly dangerous situation with the COVID-19 coronavirus.
Most important for this report:
ELDERLY SHOULD AVOID TRAVEL
Starting last Sunday, Dr. Anthony Fauci, Director of the Nat'l Inst of Allergy and Infectious Diseases, began issuing warnings for older Americans and those with "underlying conditions" that they should avoid travel and large crowds due to the threat posed by the COVID-19 coronavirus.
"If you're a person with an underlying condition — and you are particularly an elderly person with an underlying condition — you need to think twice about getting on a plane or on a long trip."

"And not only think twice, just don't get on a cruise ship."
AVOID CRUISE SHIPS
This warning was backed up later in the day by a formal travel alert issued by the U.S. State Department warning American citizens, and in particular, those with underlying health conditions, to not undertake travel by cruise ship, both from a health perspective, but also because many countries have implemented strict screening procedures that have denied port entry rights to ships, as well as prevented passengers from disembarking.
ARMY SUSPENDS TRAVEL TO / FROM S. KOREA
Also on Sunday, the U.S. Army suspended travel for all soldiers and their families to and from South Korea, including those scheduled to attend professional military education in the United States, due to concerns about the fast-spreading coronavirus.
NATIONAL GUARD TO NEW ROCHELLE
On Tuesday, AlertsUSA subscribers were notified of NY Governor Cuomo's order to deploy National Guard units to New Rochelle, a suburb located just NE of the Bronx, in order to set up a one mile containment zone around a cluster of more than 120 cases of the coronavirus. Many of these cases have a direct connection to the Temple Young Israel synagogue, where a 50-year-old lawyer, who was later hospitalized because of the virus, had attended events. The National Guard troops were expected to help clean public spaces and deliver food to those who are in quarantine. Schools are closed, and sporting events and worship services are not allowed in the containment zone.
GLOBAL PANDEMIC DECLARATION
On Wednesday, the World Health Organization declared the coronavirus outbreak a global pandemic based on alarming levels of spread, as well as the severity of the impact.
WHO defines a "pandemic" as an epidemic of infectious disease occurring on a scale crossing international boundaries and affecting a large number of people. According to WHO's Director General Terdos Ghebreyesus, "We expect to see the number of cases, the number of deaths, and the number of affected countries climb even higher."
TRAVEL BAN FROM EUROPE
Also on Wednesday, President Trump suspended all travel from Europe to the United States for 30 days due to the growing coronavirus outbreak. Within the actual proclamation language, it is pointed out that as of March 9th, the Schengen Area had exported 201 coronavirus cases to 53 countries. Moreover, the free flow of people between the Schengen Area countries makes the task of managing the spread of the virus difficult.
Specifically, this presidential action suspends the entry into the United States, as immigrants or non-immigrants, of all aliens who were physically present within the Schengen Area during the 14-day period preceding their entry or attempted entry into the United States. For clarity, the travel ban does not apply to any lawful permanent resident of the United States, any alien who is the spouse of a U.S. citizen or lawful permanent resident, or those falling into several additional related categories.
CDC LEVEL 3 TRAVEL NOTICE FOR EU
Also on Wednesday, the Centers for Disease Control issued Level 3 (Avoid Nonessential Travel) Notices for 29 European nations due to the widespread sustained transmission of the coronavirus.
Concurrent to the release of this CDC travel notice, the Dept. of Defense issued a new set of travel restrictions (PDF) banning all DoD uniformed personnel, civilian personnel and family members traveling to, from, or through any locations having a CDC Level-3 (Avoid Nonessential Travel) designation for the next 60 days. This includes all forms of official travel, including Permanent Change of Station, Temporary Duty, and government-funded leave.
GLOBAL HEALTH ADVISORY
On Thursday, the U.S. State Department issued a Global Health Advisory advising U.S. citizens to reconsider all travel abroad due to the global impact of COVID-19. Many areas throughout the world are now experiencing COVID-19 outbreaks and taking action that may limit traveler mobility, including quarantines and border restrictions. Even countries, jurisdictions, or areas where cases have not been reported may restrict travel without notice.
PRESIDENT DECLARES NATIONAL EMERGENCY
On Friday, President Trump formally notified Congress that the outbreak of coronavirus disease (COVID-19) in the United States constitutes a national emergency. This Presidential Proclamation triggers the release of tens of billions of dollars in additional funding to combat the outbreak, as well as provides emergency authority to the President and Secretary of Health and Human services to temporarily waive or modify certain requirements of different federal programs during the duration of the public health emergency.
In addition to all of these different government actions, entire school districts, as well as college and university networks, have suspended classes or transitioned to online course delivery in order to prevent the spread of the virus. Major corporations across the US and EU are encouraging their work forces to telecommute or are staggering work hours. Many states have banned large gatherings of more than 200 people, and many houses of worship have canceled regular services. Major sporting events in the US and EU have also been canceled, including suspension of NHL and NBA regular season play, as well as the NCAA Division I Men's Basketball Tournament. In general, the overall effort is a non-pharmaceutical intervention known as social distancing. If people are not gathering in groups, the spread of the virus is slowed significantly.
OFFICIAL CASE NUMBERS
World Health Organization
Centers for Disease Control (U.S.)
Johns Hopkins CSSE (Interactive map updated multiple times daily)
WHO RISK OF SPREAD & IMPACT ASSESSMENT
China Very High
Regional Level Very High
Global Level Very High
PANDEMIC PREPAREDNESS RESOURCES
Official Coronavirus Information Pages:
Centers for Disease Control and Prevention
Food and Drug Administration
Public Health Agency of Canada
Infection Prevention and Control Canada
World Health Organization
Official Pandemic Preparedness Guidance:
Centers for Disease Control and Prevention
Department of Homeland Security / Ready.Gov
World Health Organization
Assorted Resources
(While some of the resources below were prepared for pandemic influenza, the broader guidance contain therein is directly applicable to the current coronavirus crisis).
Home Care for Patients w/ Suspected Coronavirus Infection
Community Mitigation Guidelines to Prevent Pandemic Influenza
Fundamentals of Emergency Planning for Schools
Healthcare Systems Preparedness for COVID-19
Pub Health Guidance for Community-Level Preparedness & Response (SARS)
Business Pandemic Influenza Planning Checklist
Faith-based & Community Org. Pandemic Influenza Preparedness Checklist
WHO Checklist for Influenza Pandemic Preparedness Planning
Get Your Workplace Ready for Pandemic Flu
Dept of Defense Coronavirus Response Page
DHS Supplemental Instructions For Inbound Flights
---
---
Additional Coronavirus News Items
Venezuela confirms two coronavirus cases, suspends school
How the coronavirus is deadliest for the over-80s
Worst-case coronavirus models show massive US toll
Woman who survived coronavirus shares her early symptoms
Coronavirus patients who recover can be left with damaged lungs
China And S. Korea Models Seem Like Only Way To Contain COVID-19s
Leaked gov records reveal 'the first coronavirus case emerged in NOVEMBER
Italy & ROK's coronavirus outbreaks show disparity between deaths and tactics
Lessons for the world: How South Korea is tackling coronavirus
Coronavirus in S. Korea: How 'trace, test and treat' may be saving lives
Coronavirus: with a pandemic confirmed, the race is now for a vaccine
Sepsis — a common cause of death from coronavirus
Coronavirus: Europe now epicenter of the pandemic, says WHO
WHO warns Europe is coronavirus 'epicenter' as cases, deaths rise
Coronavirus: Italy hits single-day record with 250 deaths
Italy's coronavirus death toll surges as Lombardy seeks tougher curbs
Italian doctor says overwhelmed hospitals are at 'complete saturation'
Italy on pace to run out of beds for critically ill coronavirus patients
Dramatic satellite footage shows 'notable drop' in air pollution over Italy
Spain declares state of emergency, military brought in to contain coronavirus
Spain to declare state of emergency as Covid-19 cases soar to 4,209
Switzerland, Luxembourg and Germany become the latest to close their schools
Coronavirus begins shutting down public life across Germany
Coronavirus is France's 'greatest health crisis in a century', says Macron
Czechs close borders from March 16 over coronavirus spread
Russia rushes to copy China and build a new hospital to deal with coronavirus
Coronavirus: Europe ramps up support for ailing firms
Escape from Europe: Americans scramble to board the last flights out
How many will die of coronavirus in the UK? A closer look at the numbers
Coronavirus: Queen postpones trips to Cheshire and Camden
AlertsUSA continues to monitor the domestic and international threat environment around the clock and will immediately notify service subscribers, via SMS messages to their mobile devices, of new alerts, warnings and advisories or any developments which signal a change the overall threat picture for American citizens as events warrant.
---
* Threat Info Direct to Your Mobile Device
* Get Away Early, Give Your Family Extra Safety.
* In Wide Use By Gov, 1st Responders, Travelers.
* 24/7/365 Monitoring. No Hype. Just the Bad Stuff.
* Issued Hours and Days before the MSM.
* On your Cell Phone, Tablet or Email.
* We Give The Clear Truth, Unlike the MSM.
* 18 Years in Operation!
We are NOT part of the government.
In fact, they are our customers!

---
March 14, 2020
China Threatens to Throw America
'Into the Mighty Sea of the Coronavirus
China is threatening to wreak havoc on America's drug supply amid the Wuhan coronavirus outbreak. Thanks to our globalist elite and especially missteps during the Obama-Biden administration, Beijing has the power to do just that.
Coronavirus: European Leaders Finally
Acknowledge Scale of Crisis
The Coronavirus Disease 2019 (COVID-19) has now reached more than 45 countries in Europe, where (as of March 12) more than 30,000 people have tested positive for the disease, according to a Gatestone Institute tally based on calculations from European health ministries.
Why This Oil Crash Is Different
When Saudi Arabia, Russia, and other oil-producing countries met in Vienna last week, they debated who should slash oil output to offset the collapse in demand due to the coronavirus outbreak. When the meeting was over, the answer was clear: America.
---
USNI Fleet and Marine Tracker
March 14, 2020
These are the approximate positions of the U.S. Navy's deployed carrier strike groups and amphibious ready groups throughout the world as of March 9, 2020 based on Navy and public data provided by the U.S. Naval Institute. In cases where a CSG or ARG is conducting disaggregated operations, the chart reflects the location of the capital ship.
---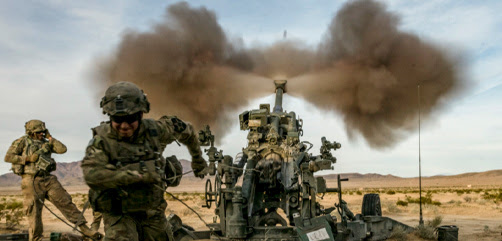 World News Roundup
March 14, 2020
Other Developments We Are Following
AMERICAS
House pulls bill that would rescind prior Trump travel ban
US 'will not tolerate' direct attacks on US or coalition forces
U.S. Supreme Court allows Trump's 'Remain in Mexico' asylum policy
US lawmakers seek Xinjiang import ban over forced labor
More than 100,000 have fled violence in Nicaragua, U.N. report says
Venezuela protest: Opposition clashes with police
Woman in Russian 'sex spy' scandal fights deportation from Canada.
EUROPE
Govt Of Norway Orders Complete 'Shut Down' Of The Country
Lack of Resources Made Russia's Military Even More Cunning
Lithuania's independence still rattles Vladimir Putin
Top Sierra Leone ex-rebel arrested in Finland
Exclusive: Russia to OPEC – deeper oil cuts won't work
Facing recession, Europe grasps for ways to limit damage
Greece condemned over ill-treatment of refugees held on ship
Greek civilian militias patrol border amid migrant and refugee crisis
Putin rates Russia-US relations as more bad than good
Russia's Duma passes reforms allowing Putin to seek re-election
MIDDLE EAST / AFRICA
U.S. aircraft carriers in the Middle East as a warning to Iran
Iran agrees to send black boxes of downed airliner to Ukraine
Efforts to combat violent extremist groups in Sahel region are 'not effective
U.S. wages retaliatory strikes against Iran-backed militia in Iraq
Pentagon: US strikes Iran-backed group that hit Iraq base
Iraq condemns U.S. air strikes, warns of consequence
Turkey will not shy from military action in Syria's Idlib if words not kept.
Vowing to keep border open, Turkey's Erdogan compares Greeks to Nazi
Netanyahu rival set for official protection after threats
The losers, and even bigger losers, of an oil price war w/ Saudis and Russia
Oil price war: Saudi Arabia, US, Nigeria among big losers
Saudi Arabia steps up oil price war with big production increase
Guinea-Bissau's Political Crisis Raises Fears of Another Coup
Will Ethiopia and Egypt's Nile dam dispute lead to war?
Disbelief Over Zelensky's Moves in Ukraine
ASIA
N. Korea could be readying to test more advanced ICBM
Chinese official accuses US Army of starting coronavirus outbreak,
American commandos to hold down Afghanistan as US troops withdraw
Germany plans to send a warship to the Indian Ocean
Japan unveils its hypersonic weapons plans
Afghanistan peace talks stall over planned prisoner exchange
North Korea ramps up missile testing
China slams US for warship sail-by in disputed waters
---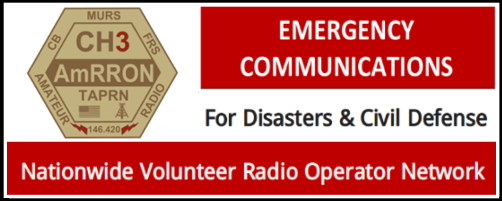 ---
Travel Security

The U.S. Dept. of State Travel Website is the authoritative federal source for information on the security situation at travel destinations worldwide. With tensions rapidly increasing in most regions, readers planning international travel, even to such common destinations as Canada, Mexico or the Caribbean Islands, are strongly encouraged to do a little research on the security situation at your destination well prior to departure.
Active USGOV Travel Notices
---
Active USGOV Travel Advisories
---
Other USGOV Travel Resources
Smart Traveler Enrollment Prog (STEP)
Travelers with Special Considerations
Faith-Based Travel Information
Information for Women Travelers
Driving and Road Safety Abroad
---
The Department of State's Overseas Security Advisory Council (OSAC) provides a variety of resources to enhance the safety and security of the U.S. private sector businesses and organizations operating abroad.
The U.S. Centers for Disease Control and Prevention website is the authoritative federal source for information on current health issues related to specific destinations worldwide. These issues may arise from disease outbreaks, special events or gatherings, natural disasters, or other conditions that may affect travelers' health.
Foreign Sources of Travel Guidance

---

Australia Dept. of Foreign Affairs
---
UK Foreign & Commonwealth Office
---
Start now to make sure you are staying prepared.
Via: threatjournal